---
Southwest 2004 Travelogue: Part 5


The next morning we grabbed an early breakfast at the B&B we stayed at (The Mayor's House, highly recommended) and then launched into an overnight river-rafting trip run by Navtec (also recommended).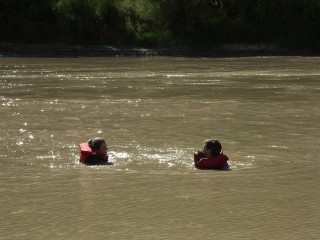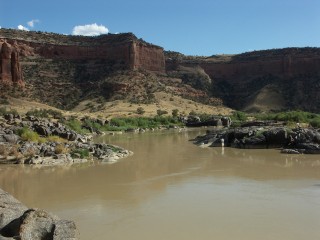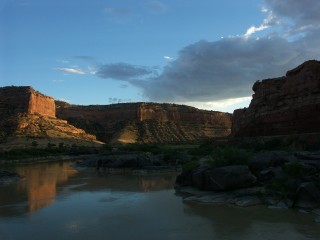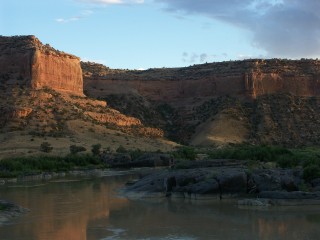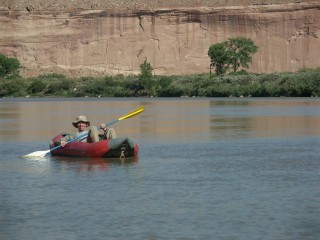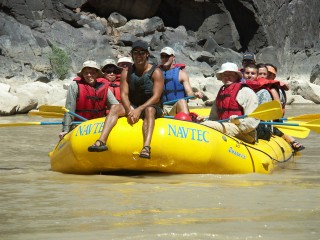 We got back from that and had an evening to recover, and then we launched into a 4WD trip around the White Rim road in Canyonlands the next morning. We ended up bagging that trip early — turned around and went back to Moab — because the road was so bumpy that it was making all the passengers carsick. The views were spectacular, however, so I would recommend it if you either drive solo or bring Dramamine or the equivalent for your passengers, perhaps. (One of our party had never been carsick at all ever before, so don't just assume this warning does not apply to you!)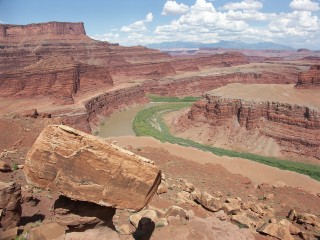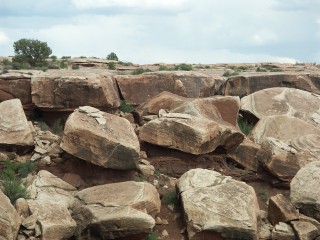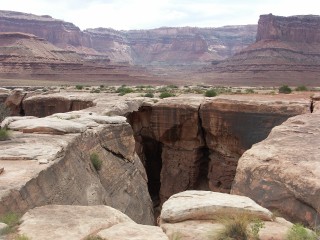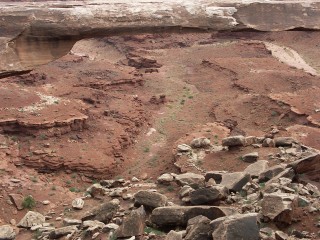 Later that same day, having emerged from Canyonlands more or less intact, we visited Arches in the evening and hiked to Delicate Arch, a short hike to the spot that probably has come to symbolize the National Parks of southern Utah more than any other. The sunset on the way back out was quite colorful.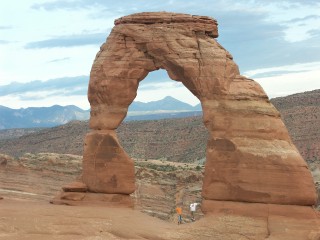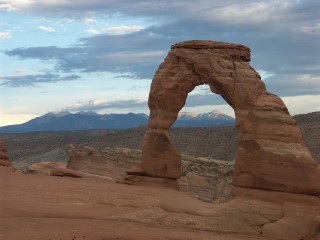 The next morning we started off on the Devil's Garden Trail in Arches, at the north end of the park. We hiked the whole trail except the spur to Dark Angel, starting on the "primitive trail" and coming back on the more maintained trail. That route worked well for us; slogging through the sand and scrambling up and down the slickrock is easier when the heat of the day has not yet arrived (and boy, did it arrive). The primitive trail is highly recommended; it felt like we were seeing the real desert, and it had some amazing views of rock fins and arches.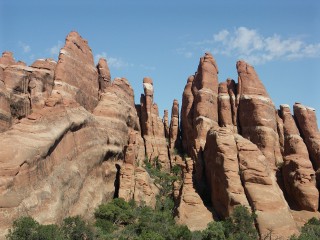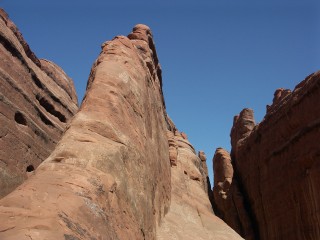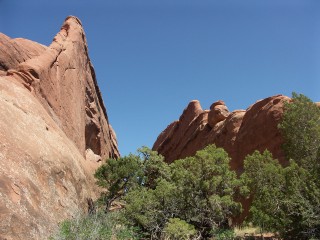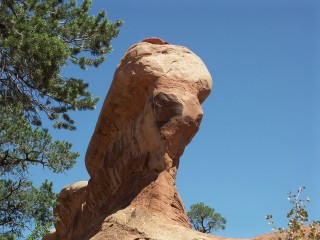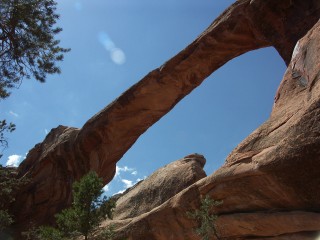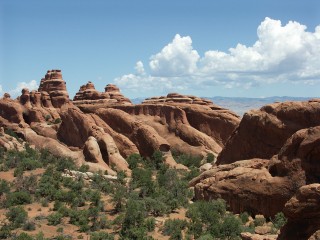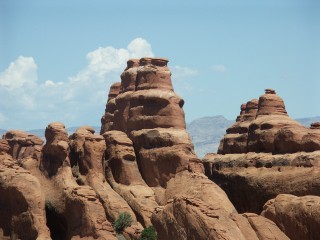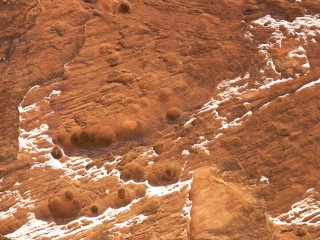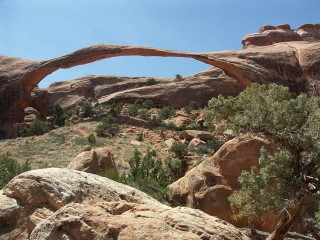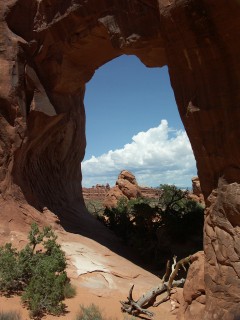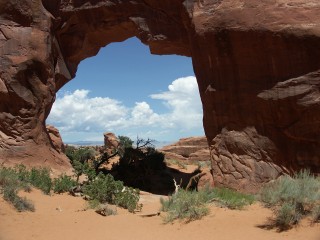 The Devil's Garden hike was pretty exhausting, so we went back to Moab and relaxed the rest of the day (I should mention that the Mayor's House B&B has a hot tub!). The next morning was our day to depart Moab and drive to Mesa Verde, but since we didn't need an early start, we returned to Canyonlands and checked out some of the overlooks. In some of these photos you can see the White Rim road that we attempted a few days earlier, winding its way around the edge of the next drop down to the deeper part of the canyon.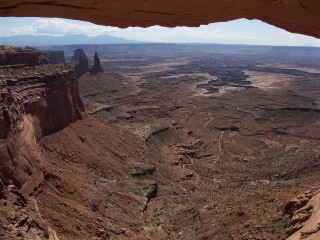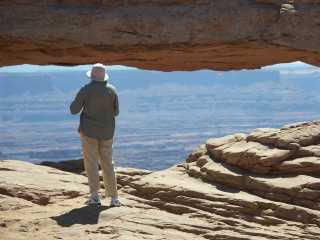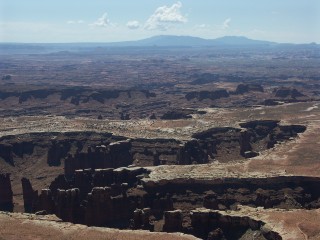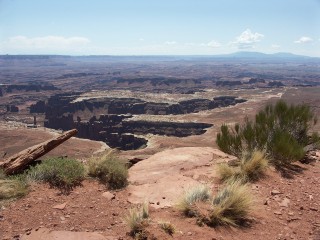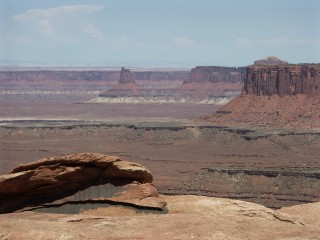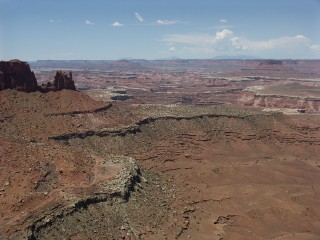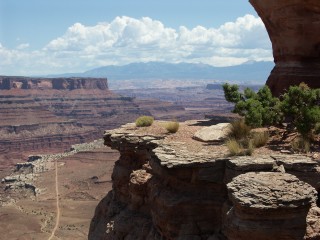 Then we drove out towards Mesa Verde. On the way there we saw a very localized storm, pouring down buckets of rain on what looked like about a square mile of land, while it was overcast or even sunny surrounding that area. Reminded me of the scene in the Truman Show where the rain follows Truman around, raining on his head only.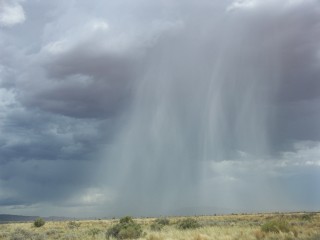 Part 6: Mesa Verde