---
Japan 2004 Travelogue: Part 4
The first photo is in Takayama, a tourist trap up in the mountains which (I will admit) had a nice path that wound along the hillside between a large handful of temples and shrines. It also had staggering numbers of touristy shops, and precious little else (except a remarkably modern and well-appointed public library!). The next photo is on the bus to Kamikochi, an unplanned side trip we took to escape from the tourist hell of Takayama.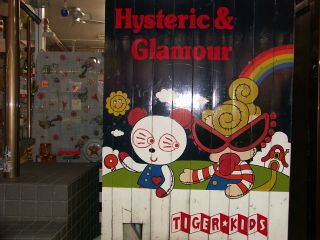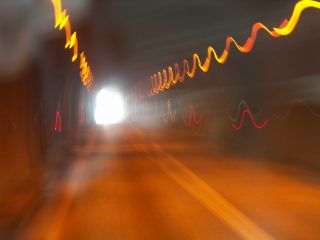 The next photo is of the view from where you get off the bus in Kamikochi; and it only gets better. Kamikochi was our favorite natural spot the whole trip, because the mountains and river there were so pretty, and the trails were so well-maintained. We hiked all day there and only covered a small fraction of the possibilities; the next time we find ourselves in Japan, we plan to stay overnight in Kamikochi and explore more!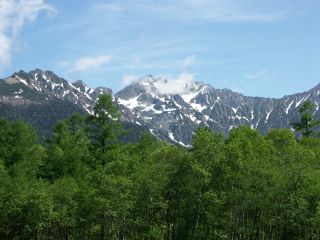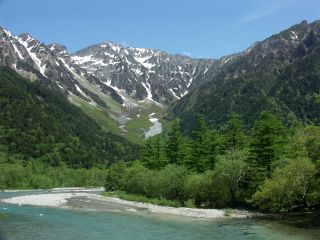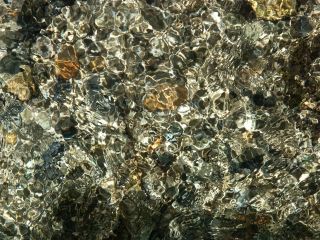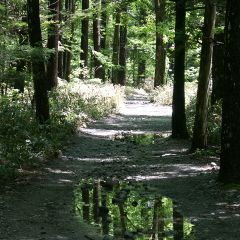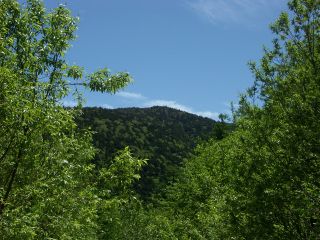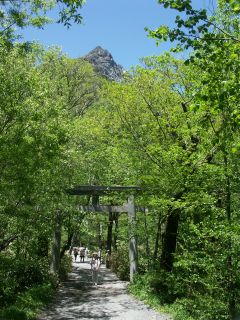 Wood ducks have always been one of my favorite birds; I was therefore very pleased and surprised to discover that Kamikochi has wood ducks on the lakes to the north of the main river, and they're quite unafraid of humans! They came swimming right up to us, and sat on a log not three feet from where I was photographing them. The last photo is of the lake the ducks were on; it was small, and perhaps more of a pond than a lake, with a paid admission (unlike the rest of Kamikochi).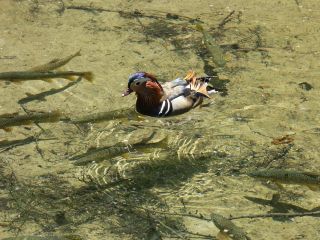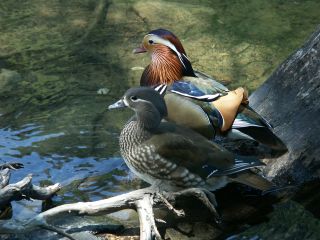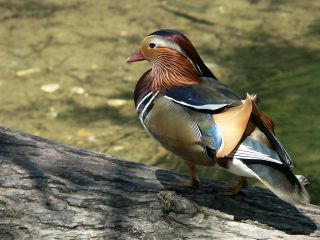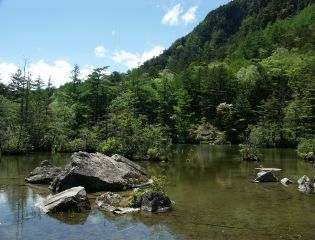 Now we're back on the hiking trail, culminating in a re-visitation with a wood duck on a different lake.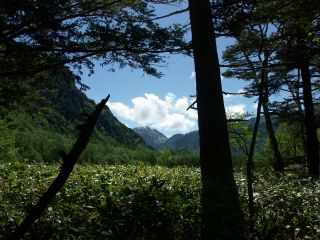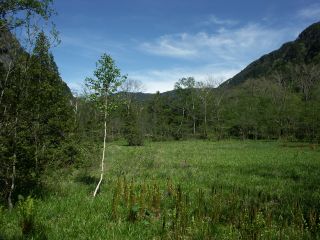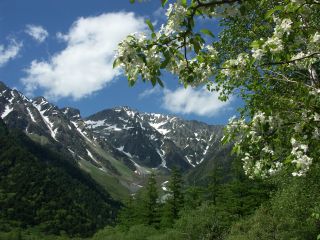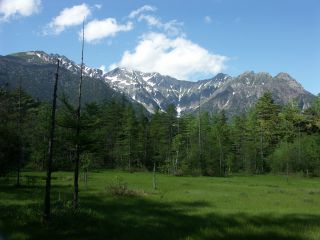 Finally, some sunset photos from the side of a lake on the southern end of Kamikochi. There were hordes of monkeys in the trees there, which we hadn't seen at other spots there. Then, onto the shinkansen the next morning; we took the train all day, ending up in Sendai and then Matsushima, on the east coast of Honshu far north of Tokyo. The train pictured, by the way, is a new double-decker shinkansen that looks very very fast; we never rode in it. (The JR pass, though, is a fantastic deal if you plan to cover large distances the way we did!)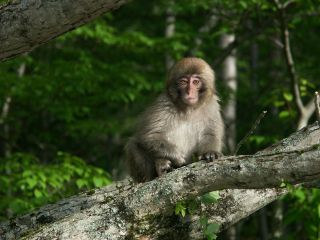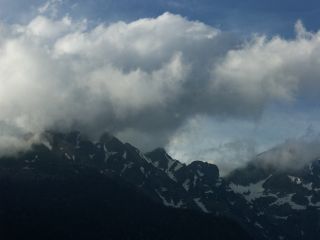 Part 5: Matsushima, Lake Towada, and Aomori